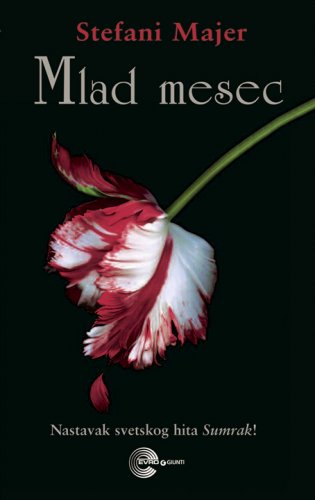 Nastavak predivne Sumrak sage
Datum objavljivanja knjige: 2006
Opis:
Kako to inače u životu biva, jedno zlo ili dobro, kako ga ko doživljava, ne može samo da prođe – neophodna je ravnoteža. Nakon neizmernog ljubavnog bola koji doživljava, Bela otkriva tu drugu, paralelnu stranu medalje ušuškanog Forksa. Prijateljstvo sa Džejkobom Blekom, drugarom iz detinjstva, koji pripada drevnom indijanskom plemenu Kvilita, otkriva joj još jednu brižljivo čuvanu tajnu. Ni Kviliti nisu tek još jedno pleme ukrašeno živopisnim nošnjama i dramatičnim totemima. Naprotiv, njihova tajna je, poput one vampirske, prikrivena svetlošću noći u seni Mladog meseca.
Premijera filma Mlad Mesec(
New Moon
) zakazana je za 21.11.2009.

_________________
Be safe

If I could dream at all, it would be about you.
And I'm not ashamed of it.